These special performances are especially special if you like the idea of more than one trumpet and more than one upright bass playing at the same time.
Curriculum Readers- Thursday, April 21 8pm @ Threes Brewing ($10):
An all out celebration of Ornette Coleman's music! Three sets.
First set: Curriculum Quextet w/ me, Sam Weinberg, Josh Sinton, Will McEvoy (coming in from Ann Arbor just for this!), and Max Goldman. If you're already a faithful reader of my website updates (you probably aren't), you know how positively I feel about playing Ornette's music with these fellas.
Second set: Proof Readers w/ Nate Wooley, Darius Jones, Trevor Dunn, and Ryan Sawyer. This band is stacked with musicians I have looked up to for 8 or 9 years now. Fun fact: Nate Wooley is sort of a trumpet player hero to me and I've seen him many times at casual enough venues that I might have said "hello". However, I've never spoken to the guy and now it's gone on long enough that feel awkward. So there's that, I guess.
Third set: Curriculum Readers SUPERBAND featuring everyone from the first two sets playing selections from Ornette's orchestral work, Skies of America. PARTY!
Trumpets and Basses- Friday, April 22nd 7pm @ Brooklyn Studios for Dance ($5 suggested donation):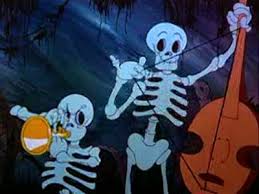 This performance will be a revival of one my favorite Out of Your Head Brooklyn (more on that later) performances that I've been involved in. THREE TRUMPETS! THREE BASSES! What more could you want? We're bringing back most of the original lineup from that Out of Your Head performance who handled improvising in that idiosyncratic instrumentation with such grace and energy over a year ago. We'll be in the beautifully renovated space at Brooklyn Studios for Dance and will have spent the entire afternoon recording in a church sanctuary.  I know this is a cliche, but I think it will be deep, and not just because of all the basses. Trumpets: Danny Gouker, Kenny Warren, Jake Henry Basses: Adam Hopkins, Will McEvoy, Zach Swanson
Here's a snippet my buddy Eric took from the Out of Your Head performance I mentioned:

Oh yeah, and speaking of Out of Your Head, I'm playing at that again at Three's Brewing on Sunday! Again in a band with another trumpet player- this time one I've never met! Details